As the new best new Year's resolution is to not have any resolutions, I will leave you with this post!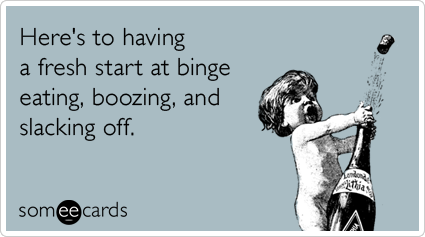 Let's Boogie our way into 2013!
Or if you are lonely and sad tonight:
Let's make New Year's resolutions we won't keep anyway! Like going to the gym.
Or understanding your family and friends better
It's going to be a fucking great year, let's make the most of it!